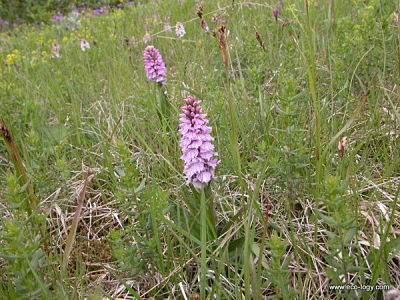 Sample the flora of Borgarfjördur and neighbourhood, along with the history and culture of this area.  A bus tour through Borgarfjordur, hiking through selected areas on the lowlands, including museums, waterfalls and geothermal areas. Short day tour.

Duration: Light hiking, exploring natural and historical sites 2-3 hours, total touring time 5-6 hours.
Preparation: Practical outdoor clothing, hiking boots and a rain coat.
Food: A stop will be made for sandwiches; you can also bring your own picnic lunch.
Price: 14100 ISK
Months: June-August
Time: 8:30 am-14:30 pm
Botanical Tours in Iceland are speciality tours offered by Thund. Individuals can book tours, but at least 10 people must be booked for a trip to be made.
Please, be sure to book your tour at least 48 hours in advance
either by phone: 8647335 (within Iceland)

or by booking online in advance and we will contact you.
Once you have completed your purchase, you will receive confimation on your order and pickup time and location.