Botanical tours
Enjoy the wildflowers under our nature guidance
Exploring plants in their natural environment is like an adventure and we offer a variety of botanical  tours, from getting to know the vegetation in the green areas of Reykjavík city, to seeing wild plants on the beaches, lava fields and mountains of the rugged Snæfellsnes.
Our tours are day tours with an emphasis on the flora of Iceland; "Reykjavík Nature Tour," "Flora and culture: Borgarfjörður," "Triangle tour: Thingvellir-South Coast" and "Botany and geology: Snæfellsnes."
Whether inspired by the beauty of flowers or the desire to know plant species, anyone interested in the vegetation of Iceland will enjoy participating in Thund's Botanical tours.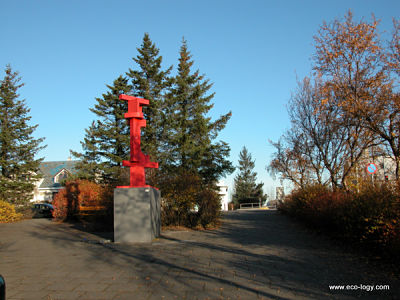 We offer tours that focus on Icelandic vegetation. The trips emphasize the flora and unique ecology of the country. The coast boasts magnificent vegetation and seaweed, while you may find on rough lava fields with mosses and lichens, small but beautiful flowering plants.
Different plant species bloom every month. Botanical tours offer you an insight into some of the best that our nature has to offer, including our diverse flora and fauna and the scenic landscape.
Part of the journey consists of an easy to moderate walk. Sandwiches are made available, but you can bring your own packed lunch.  Always wear comfortable outdoor clothing, hiking boots and a raincoat. The tours are available in Icelandic and English.  One of our plant trips is a great addition to your adventure in Iceland.
Special requests
Although, not included in the basic price, you can order a packed lunch for 1500 ISK for each participant. We can organize lunch/dinner at a restaurant at the end of the trip for 3000 ISK per participant.
We can advise you on travel arrangements for families, groups or conference guests.
Please contact us well in advance if you have any special requests.