BOTANY NEWS
Welcome to the twentieth edition of Botany News!
 
TOPICS:
1. A note from the editor
2. The northern forest understorey
3. The flower box
A note from the editor
Dear reader!
In this newsletter, you will find stories related to the world of plants, as well as brief communications about the services and products offered by our ecological consulting company, Thund.  To ensure you do not miss important updates, please, be sure to subscribe to this biannual newsletter, Botany News, and bookmark the Eco-logy.com Blog.
As usual our newsletter begins with a warm welcome from our editor, then leading the reader into botanical articles, finally the newsletter contains a good blend of surprises in the flower box section.  You will find good examples of the quality of our newsletter by checking our most recent newsletter.  The newsletter archive is also a nice place to start following our content.
The northern woodland understorey
When you visit birch woodland in Iceland you will encounter the wonderful woodland flora, such as the tall, purple-flowered Wood Cranesbill (Geranium sylvaticium) at the edge of forest clearings and along hiking paths.  Often you find open grassy patches in the woodland with grasses such as the Common Bent (Agrostis capillaris) and Wavy Hair-grass (Deschampsia flexuosa).  Rocks in the forest may be covered with low-growing Bog Bilberry scrubs (Vaccinium uliginosum), with bell-shaped, white flowers, blue berries, or red autumn leaves depending on the season.  Elsewhere in the understorey, you will encounter many subarctic herbs, such as the delicate white-flowered Northern Bedstraw (Galium boreale).  Finally, there are the mat-forming mosses such as the featherlike Glittering Woodmoss (Hylocomnium splendens). Perhaps, it is when you sit down with you travelling companions that you can truly enjoy the understorey herbs and grasses, with the seasonal colours and fragrances.  Maybe, you will hear the singing of the Redwing (Turdus iliacus) next time you visit an Icelandic birch woodland.
The flower box
Botany News welcomes communications from readers, people interested in botany and ecology, as well as persons requiring our expert services.  Botany News is the newsletter for Thund, an ecological consulting firm and nature tour operator based in Reykjavik, Iceland.
Thund offers excursions focusing on the botany and ecology of Iceland.  The tours feature the unique flora and nature of Iceland.  Most tours include light to moderate hiking in wilderness areas, e.g. on coast, lavas, and moors.  The theme of the tours is the wonderful plant life, exceptional natural phenomena and way of life in Iceland.  We explore lava fields, farmlands, coastal flora, wetlands, geothermal vegetation, heaths and birch woodlands.  One of our tours, the Seasonal Woodland Tour, is offered all through the year. 
Botany News is always on the outlook for interesting web links and other content to share with our readers.  Please, send us feedback on the newsletter and tell us about your interests.
--------------

Best regards,

Soffia Arnthorsdottir

 

BOTANY NEWS is published by Thund, Reykjavík, Iceland

Contact us

November 14, 2016 – Botany News, issue #020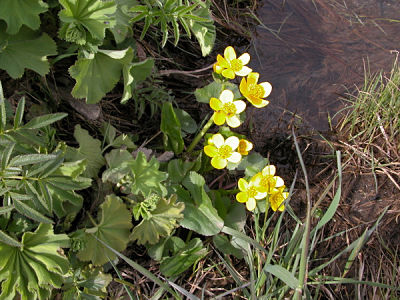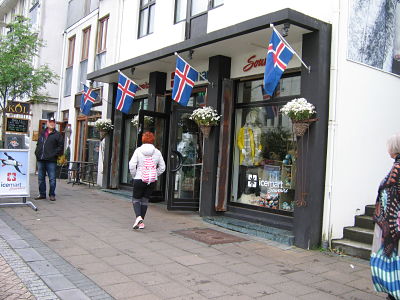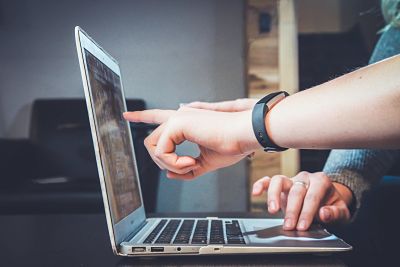 Nov 08, 23 10:30 AM

Professional translation

Nov 08, 23 10:25 AM

Faglegar þýðingar

Jul 29, 23 08:55 AM

Icelandic Course
Skáðu þig á póstlistann - Sign up for the newsletter